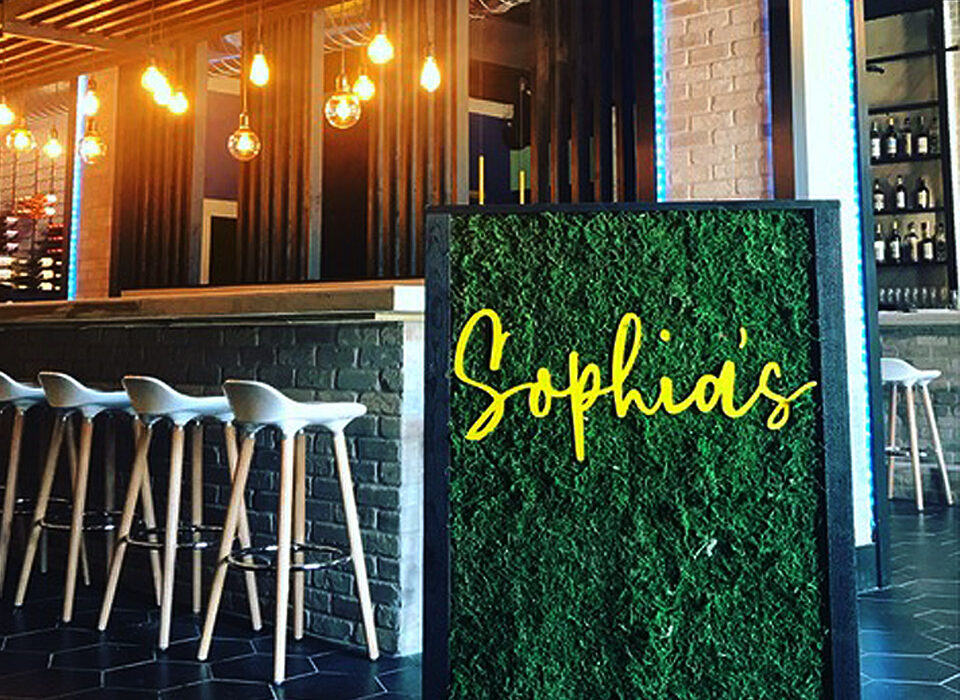 When it comes to eating out and sampling drinks, our community of St Petersburg has us spoiled for choice. Although it's hard to narrow it down to just a few, we have selected our favorite spots to eat and drink, and we are shining a spotlight on our top 5. Enjoy! 
Green Bench Brewery Co.
One of life's pleasures after a hard day's work in the courtroom or at the law office is to sample a craft beer at a local brewery. It's hard to beat. For these guys at Green Bench, 'it's more than beer. It's community.' We love to kick back and hang out in the beer garden or sample a craft beer in the tasting room. For us, it's a top spot to relax and slow down.
Try the refreshing Postcard Pils or Mead and Cider for something sweeter.
Haahr Law Favorites right now are the Turpid 7, Postcard Pills, and Amadeus, Amadeus Saison. Waiting for them to make more of the Saison de Banc Vert!
3 Daughters Brewing
We always smile when we see the caption 'how many beers does it take to put three daughters through college?' because we know how much hard work, dedication, and passion goes into this local craft beer brewing business. This place is now one of the largest independent breweries in the state of Florida. What we love is that there's always live music or something happening in the tasting room.
Try the Chocolate Chip Pancake Stout or the A Wake Coffee Blonde for something different.
Haahr Law Favorites? The Classic Beach Blonde, Hollerbach Kolsh and their hard selters!
Pia's Trattoria
Some days, you just want to treat yourself to a romantic dinner, incredible food, and a cozy Italian atmosphere, and Pia's Trattoria has all of these things. This is the place to be for authentic Italian food, desserts to die for, and washing it all down with Italian wines. It's la dolce vita for sure.
Try: Antipasti Misto followed by homemade lasagne and watch out for weekly specials.
Haahr Law Favorites? Freshly baked bread with sun-dried tomato pesto dipping sauce, their salsa verde salad dressing. Their specials are fantastic but we like the classic spaghetti pomodoro – comfort food. Hans loves their lasagna in its own cast-iron skillet!
Lolita's Wine Market
We're a big fan of cheeses and meats to share, and this little gem is a real find. They describe themselves as "where fun innovative food meets great affordable wines" and we think that's pretty spot on. There's a fun, relaxed vibe here, and we love how it was named after their rescue pup, Lolita.
Try the "Create Your Own Charcuterie" (this is why we love this place!), the Spanish / Mediterranean inspired tapas, and wines at super prices.
Sophia's Cucina and Enoteca
Known for their excellent cocktails, and truffles paired with Prunotto wine, this place has a trendy atmosphere. The happy hour at the bar and patio are not to be missed.
Try Meatballs, followed by Carbonara, and a Bitters Rock Candy cocktail.
I think we've tried everything here. We love the Burrata, whipped ricotta, and Eggplant Parmigiana! 
The Community at the Heart of It.
We count ourselves lucky to call St Pete our home, and we love being part of a strong community and supporting local businesses. ❤️
We're here for you when you need a legal team fighting for you in insurance claims disputes. Our team knows the law and we represent the everyday people of this community. Our extensive experience, commitment, and personal service are with you – for cases both big and small. If you need advice, get in touch to schedule a free consultation.