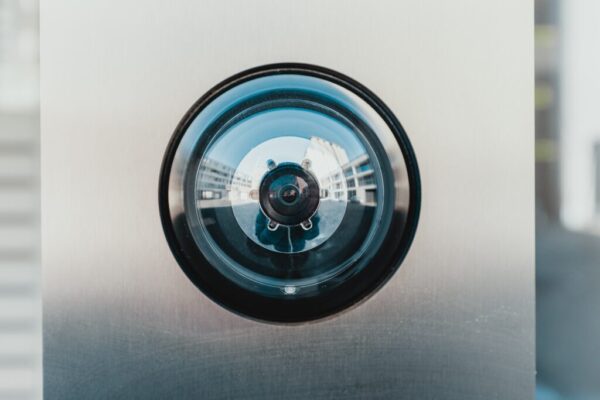 With Spring upon us, and the summer stretching ahead of us, you might find that you're out of the house more these days, enjoying what the Sunshine State has to offer. But do you worry about the security of your home when you're out?
The good news is, according to the Florida Department of Law Enforcement (FDLE), overall crime (including property crime) is down over the last number of years. However, FBI reports show that in Florida, theft and burglary are the second most common crime committed.
Don't let your home be a statistic. There are simple and affordable steps that you can take to improve the security of your Florida home, protecting both yourself, your property, and your most precious asset: your family. Here are our top ten tips to get you a step closer to peace of mind in your home.
Security essentials
Install an alarm system.
With an alarm installed and activated at night or when you're away from home, it might not stop someone from breaking in, but the noise of the alarm will likely scare the thief away. Never share your alarm codes.
Change it up
Some days, it's hard to remember your banking pin, your email password, your social security number, and your alarm code! However, there are times when changing passwords and pins is wise.  Keeping an obvious code such as the year of your birth or keeping the same code for years is to be avoided.
Install security cameras.
Smile, you're on camera! Capturing a clear image is a sure way to make any burglar camera shy and make your house less appealing.

Man's best friend
If you have a dog, you'll notice that its territorial nature is great at raising the alarm when strangers advance to the home. Their bark can be a good deterrent to potential thieves.
The key to security
We know it's tempting to pass a spare key to the cleaner and another to the neighbor, but be selective on who has keys to your home. Certain types of keys are very tricky to copy, so try and install that variety. It's also a good idea to change locks when you move, if someone moves out, or just as a routine after a few years.
Windows and doors
When out of the house, always close and secure windows and doors, especially sliding doors. At night if you need a breeze, make sure your window has a restrictor so that it can only open a small amount.
Light it up
Outdoor lighting is a great way to secure the perimeter of your property, making it less desirable for thieves. LED lighting is affordable and effective, and motion detectors that pick up on movement in a garden are ideal.
Blind spots
Watch for places to hide. There are many places that someone could lurk while waiting for you to leave the property, such as a dark hideout, bushes, and trees.
Keep it on the down-low.
It's hard to resist posting vacation snaps on social media but be warned: advertising online that you're not at home is risky. Avoid making it obvious that you're not home.
Embrace technology.
As technology advances, so does security. There are wonderful apps now that link your alarm system and your cameras to your cell phone, allowing you to track the comings and goings to your property.
We've got you covered
You might think that having a home insurance policy in place has you fully covered, but don't forget that many Florida insurance policies don't cover theft or burglary unless you have a security system in place.
We understand the trauma that people suffer when their home is broken into – the very place that you feel safe and secure. Suddenly, your possessions are in disarray, there's damage to the property, and items of sentimental or financial value are missing or damaged. It takes time to feel safe again.
Once you've reported the crime to the police and consulted your home inventory and photographs of high-value items, your next call will be to the insurance company. Don't add to the stress with a delayed or denied claim.
If you're dealing with the insurance aftermath of a theft, get in touch. You need compassion and experience, and we are ready to help.